Welcome to Pot and Cloche Garden Podcasts. Started in January 2018 Joff
talks to authors, head gardeners, writers, nurseries, and other interesting horty types. 
Episode 4 coming in March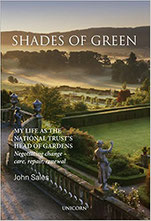 John Sales talks about his book Shades of Green
Young John gets the horticultural bug
Early memories with pampas and conifers
Cape heaths and Begonias
Writtle, Kew
Graham Stuart Thomas
VMH medal memories
The Garden History Society/The Gardens Trust at Westbury Court
Hidcote and Lawrence Johnston
Sissinghurst and Vita
Gold Star car valeting at Knightshayes!
A brilliant conversation with John Sales former head of gardens for The National Trust. Not only an overview of his former role but a detailed insight into Graham Stuart Thomas and his dedicated and meticulous working practices. 
Listen to Episode 3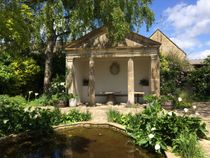 Richard Gatenby
Barnsley House, Gloucestershire
Rosemary Verey
Julie Dolphin
BBC Gardeners World
The Nursery at Miserden, Gloucestershire
Salvias
Pelargs
Chris Beardshaw
Cafe and Pop up dinners
Glasshouses and Vineries
Product Review
Listen to Episode 2
In this Episode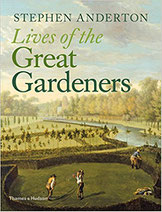 Stephen Anderton talks about his recent book
'Lives of the Great Gardeners'
Charles Jencks
The Garden of Cosmic Speculation
Alexander Reford-Champion of the conceptual
Le Jardin de Metis
Lawrence Johnston
Hidcote Manor Gardens
Vita Sackville-West
Sissinghurst
White Gardens
Colour themed borders
Worlitz in Dessau
Nymphs, fauns, and wenches
Artificial Volcanoes
Product Review
Listen to Episode 1
In this Episode
A taster episode of what's to come
Stephen Anderton-garden writer for The Times
Charles Jencks
Richard Gatenby
Barnsley House
Rosemary Verey
John Sales
National Trust
Book  'Shades of Green-My Life as the National Trust head of Gardens'
The young John Sales getting the gardening bug
The Nursery at Miserden
Julie Dolphin
Foster and Pearson Glasshouses
Pelargoniums
Salvias
Product Review Time
Geoff Carr in 'The Long Border'