Now proudly sponsored by MYWINDOWBOX-'Bringing the Garden to your Window'.
Welcome to Pot and Cloche Garden Podcasts. Started in January 2018 Joff
talks to authors, head gardeners, writers, nurseries, and other interesting horty types. 
Recommended by Jane Perrone, Gardening Editor of the GUARDIAN
'HEAR THIS. Tune into new podcast Pot and Cloche while you get on top of the weeding. The host, Cotswold based horticulturist Joff Elphick, speaks to head gardeners, and growers about their plant passions.'
Listen to Episode 5
In this episode (part 2 of 2) sponsored by the lovely team at  mywindowbox.com  I continue my conversation with John Sales former Head of Gardens for The National Trust. We talk more about Graham Stuart Thomas and discuss everything from 'Historisist restoration' to 'Nookiness'. (The greatest thing that I possess)
The episode is finished with Geoff Carr and yours truly embarking on our regular product review which generates much discussion over a simple everyday 'item'. 
Choosing a tree with GST
Appreciating the picturesque
Identifying flower scent
Policy, policy, policy. Or not.
Keeping the ship afloat
The garden History Society and Westbury Court
A 'smoking timebomb'
Wear and tear
Lawrence Johnston
Norah Lyndsy-Excellent flower gardener
Should The Trust be more selective?
Objective. 200,000 visitors. WHY?
Easter egg hunts at Hidcote. WHY?
Property Managers
Grahams humble hatchback hearse.
Car Valeting, mileage, and lodgings.
Product Review with Geoff Carr
Listen to Episode 4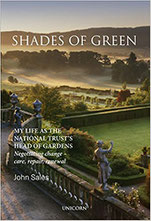 A brilliant conversation (Part one of two) with John Sales former head of gardens for The National Trust . John has just brought out his book 'Shades of Green' my life as The National Trust Head of Gardens. Not only an overview of his former role but a lovely insight into the well respected Graham Stuart Thomas and his dedicated and meticulous working practices. 
John Sales talks about his wartime experiences
Young John gets the horticultural bug
Early memories with pampas and conifers
Cape heaths and Begonias
Writtle, Kew
Graham Stuart Thomas
VMH medal memories
Product Review with Geoff Carr
This episode is part one of two 
We discuss John's book in part two
Thanks to our fab show sponsors MYWINDOWBOX-Bringing the garden to your window.
Listen to Episode 3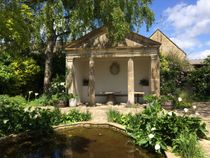 Richard Gatenby
Barnsley House, Gloucestershire
Rosemary Verey
Julie Dolphin
BBC Gardeners World
The Nursery at Miserden, Gloucestershire
Salvias
Pelargs
Chris Beardshaw
Cafe and Pop up dinners
Glasshouses and Vineries
Product Review with Geoff Carr
Listen to Episode 2
In this Episode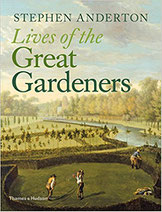 Stephen Anderton talks about his recent book
'Lives of the Great Gardeners'
Charles Jencks
The Garden of Cosmic Speculation
Alexander Reford-Champion of the conceptual
Le Jardin de Metis
Lawrence Johnston
Hidcote Manor Gardens
Vita Sackville-West
Sissinghurst
White Gardens
Colour themed borders
Worlitz in Dessau
Nymphs, fauns, and wenches
Artificial Volcanoes
Product Review with Geoff Carr
Listen to Episode 1
In this Episode
A taster episode of what's to come
Stephen Anderton-garden writer for The Times
Charles Jencks
Richard Gatenby
Barnsley House
Rosemary Verey
John Sales
National Trust
Book  'Shades of Green-My Life as the National Trust head of Gardens'
The young John Sales getting the gardening bug
The Nursery at Miserden
Julie Dolphin
Foster and Pearson Glasshouses
Pelargoniums
Salvias
Product Review Time
Geoff Carr in 'The Long Border'